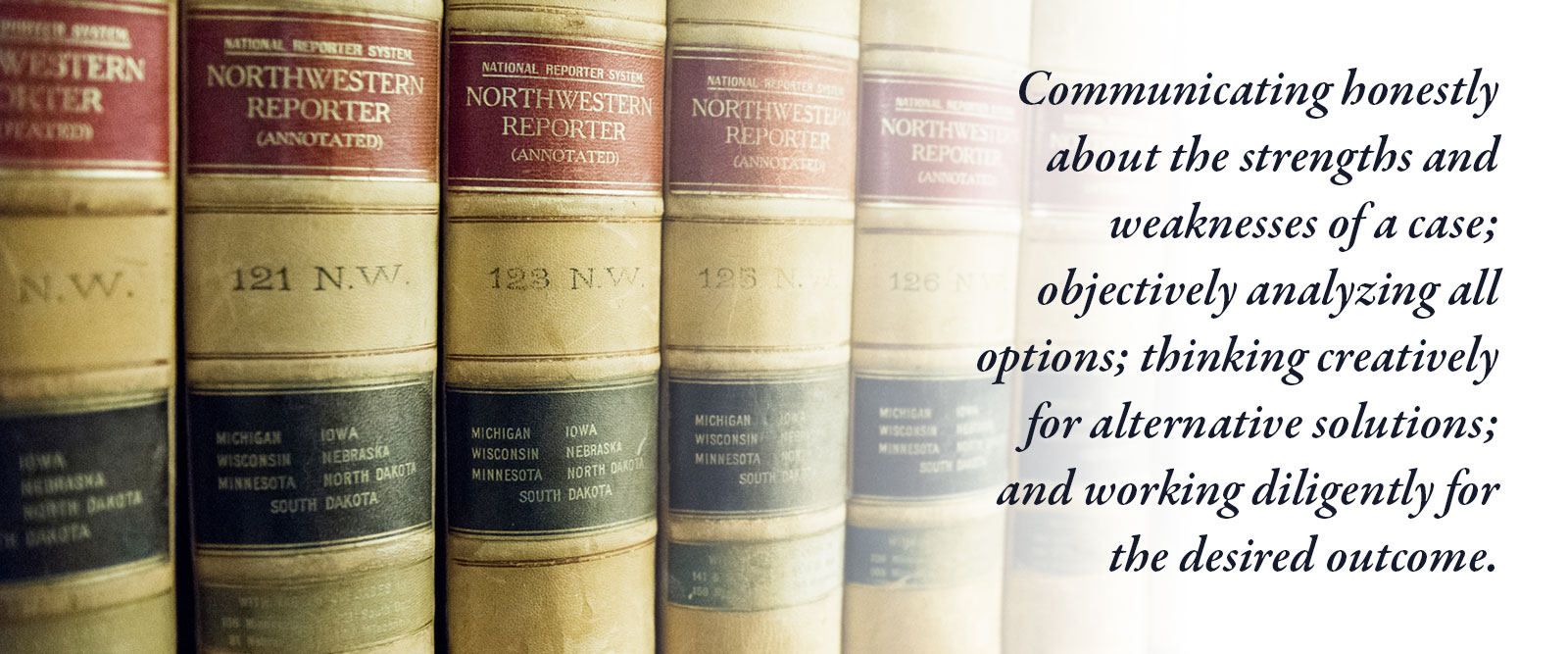 ---
---
Family Law
Every case and every client is unique. There simply isn't a set formula or path to follow in family law.
I am trained in both collaborative law and mediation, so I am equipped to negotiate a case amicably or to follow those alternative paths that can potentially save time and money and alleviate emotional conflict. However, I am also experienced in taking a family law matter to a contested hearing or a contested Trial when a good faith offer for a resolution is not made, making sure that we are fully prepared and zealously advocating for the desired outcome.
Real Estate
While this area of the law is generally more straight-forward and less emotionally charged, it is still important to have an attorney that understands all aspects of real estate law. Prior to going to law school, I worked for an Abstract office and was also a Deputy Recorder in the Recorder's office.  My assistant, Jen Elgersma, also worked for an abstract office. Because of that prior experience, we have expertise in drawing out legal descriptions, verifying title to property, rendering title opinions, and assisting with any step of a real estate transaction or a dispute involving real estate.
Appellate Work
The results of a trial are not final.  A loss can be turned into a victory on appeal and vice versa. If I have handled your underlying case, I will fight hard both in writing and in oral argument to convince the Court of Appeals or the Supreme Court that a mistake was made at the trial level or, in the alternative, to convince the Court that the decision of the trial court should be upheld. If the attorney who handled your underlying case is not experienced with the appellate process or simply does not have the time to devote to an appeal, I will review your record and give you an honest opinion of what I believe can be achieved in an appeal.